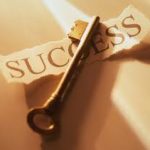 There are those that say "innovation is the key to success" and that may be true. But before an ownership or management team can really turn their focus to innovative brainstorming and creativity, they must have a working foundation to allow that. Too many are running from fire to fire, preventing them from spending any time on long term vision. So now is a great time to inventory the status of your organization in the following areas:
1. Have you assessed back office workflow to engineer efficiencies, reduce redundancies, and free up employees to focus on higher value tasks?
2. Are you conducting strategic planning sessions to assess the current market and potential new markets?
3. Do you maintain an effective line of communications (of various genres) with your clientele?
4. Are you engaging in client stewardship reports that quantify the value of additional resources and solutions you provide to them?
Obviously there is a lot more to successful transitioning through a hard market and strategic positioning of your operation for the future, but these thoughts may give you the beginnings of a road map to follow.
Jack Burke, president of Sound Marketing and author of "Creating Customer Connections" and "Relationship Aspect Marketing", is a consultant to ReSource Pro and a specialist in customer service,marketing, management, and communication.