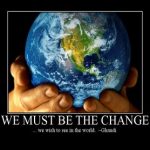 At the recent Innovational Advisory Council meeting of ReSource Pro, change and the management of change was the theme.
Mike Manes, the "Cajun Philosopher", opened everyone's eyes with his keynote presentation, based on 38 years of experience in the insurance industry and what he calls "the scar tissue of change management".  Rather than focusing on changes driven by new and evolving automation and digital tools, or hard/soft markets, Mike cited the changing world, culture, and consumer.
His analogy was the newly built Morgan City, Louisiana tourist center.  People in that area know how to build in the swamps and the tourist center was built in accordance with best practices in engineering, architecture, construction, permitting, and inspection.  Yet shortly after its completion and before its opening, the building sank into the swamp.  As Mike explained, no one had noticed that the swamp had changed and the best practices of yesterday were no longer viable in today's swamp.
That analogy drives home the fact that the world in which insurance is sold is changing.  The best practices of yesterday may not sustain you in today's world and market.  Some changes on the horizon, for instance, center on mainstay concepts such as product, delivery, underwriting, knowledge, relationships, compensation, and philosophy.  Are you prepared to manage the changes necessary for success into tomorrow?