Carrier Consulting
Grow, Optimize, and Transform with Speed and Agility
Providing Transformational Solutions to Position Insurers for Future Success
PULL STRATEGIC GOALS INTO FOCUS
The rapid pace of change has made strategic planning more important, yet more complicated. On the one hand, there are multiple pathways toward growth: new products, distribution channels, and transformational technology. On the other hand, this abundance of choice makes it difficult to know how to prioritize investment.
OPTIMIZE PEOPLE, PROCESSES, & TECHNOLOGY
For insurance carriers, the stakes are higher than ever before, and the way forward often obscured by massive change and exploding complexity. Strategic errors can be costly, and business as usual does not guarantee success. Carriers must cut through the complexity and fog at the strategic, operational, technological, and talent levels.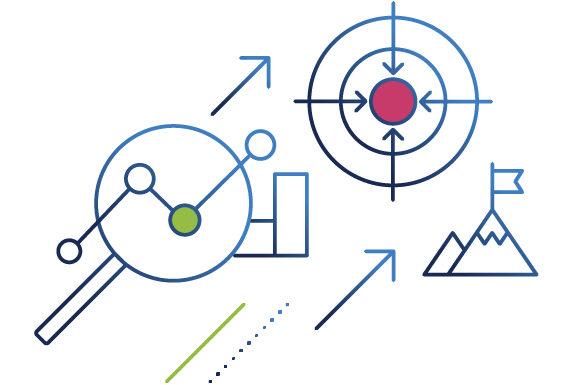 Grow
Collaborate with ReSource Pro to clarify strategic goals, leverage technology, and elevate customer relationships to propel growth.
Optimize
Refine your operations to improve profitability and agility while repositioning as a valued leader for distributors and insureds alike.
Transform
Achieve success with new business models and distribution channels, fresh user experiences, and a risk-first approach to distributor relationships.
Discover the best strategies to grow and optimize your business
Management Consulting
ReSource Pro Management Consulting takes a project-based approach to help carriers grow and improve profitability by focusing on the customer experience, digital transformation, analytics effectiveness, operations renewal, and core system value capture.
Benefits & Business Outcomes
Clarify strategic objectives and align investments to reduce risk and improve organic growth.
Streamline operations to create efficiency and productivity improvements.
Select and deploy transformational technology to increase agility and competitive advantage.
Advisory Services
ReSource Pro Advisory offers a retainer-based model providing access to industry experts enabled by forward-thinking proprietary market and technology insights and research. Our mission is to help our clients thrive in the complex digital world.
Benefits & Business Outcomes
Gain perspective on emerging trends and technology relevant to your strategies and plans.
View your strategic initiatives and investments through a transformational lens.
Make informed decisions with vendor and technology insights aligned to your strategies, focus, and investments.
Position your insurance organization to thrive in a complex, digital world
Evolve your distribution strategy
Distribution Strategies
Find out how you can deepen your relationship with your distribution force, become a carrier of first choice within your agency network, and ensure your unique capabilities are known within the marketplace.
Benefits & Business Outcomes
Improve your competitive stance and reduce commoditization with a differentiating value proposition.
Enhance agency-carrier alignment and create mutual benefits around strategic business initiatives.
Take a consultative, risk-based approach to customer conversations that can result in increased sales.
Provide clear customer value and positive customer experience to boost client retention.